Wingman Enlists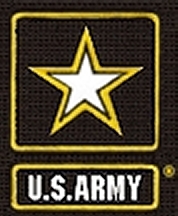 Effective February 9, 2004 Wingman is enlisted as a 91W Health Care Specialist in the U.S. Army. Wingman signed on for a four year tour and will report for Basic Training on April 7, 2004. He will leave for his Advanced Individual Training at Fort Sam Houston in San Antonio, Texas on June 16 and will be ready for deployment by Mid-October. Crucial to the success of Wingman's enlistment has been the participation and direction of K and J. K and J are friends of Harmless's and are in the Officer Candidate School program. Despite knowing Harmless, they still volunteered to help Wingman figure out what MOS suited him best, as well as some of the in's and out's of the Army.
Hanging out at K and J's house
Kevin Grilling up dinner
Here K and Wingman talk about the various MOS' (jobs) available as well as getting 'squared away' as far as what to expect from the army experience.

Wingman at the Recruiters - he scored a 97 on both the 'pre ASVAB' and the Official ASVAB - giving him numerous choices to pick from

Wingman at MEPS, having completed the ASVAB as well as the physical checkups - here he is picking out his MOS - 91W

Wingman signing the contract - at this point I have to tell you I was nervous. It felt like going to the county clerk and getting a marriage license, the whole time you are saying "it is going to be fine" and the whole time your knees are wobbling out from under you, I think I was more nervous than Wingman was

Wingman taking the formal oath of enlistment. I was so proud I got choked up.

Wingman and Harmless buddy up to get ready for BCT - the goal is to run 2 miles in something like 16 1/2 minutes. This night we ran in the rain - it truly sucked but we made a mile and did it in about 9 1/2 minutes. We have already beaten that time and are now working on the 8 1/2 minute mile, then we work up to the 2 mile run. We are also doing 2 minute pushup and situp drills
We are all very proud of Wingman, this is a big step that we are sure will change his life. All of us recognize the challenges Wingman is going to be facing, and we support him 100%. We are both proud and thankful that we have such a strong person in our group who is going out and making a difference. We acknowledge that this is a challenging time for America - and are moved by Wingman's willingness to step up at such a dangerous point in history. Personally, I couldn't be prouder of my brother - and have told so many people so many times I had to put it on the web page so I could have an outlet and just get it out of my system. Go kick some ass little brother, we are behind you 100%.
We'll keep this page updated with Wingman's experiences and pictures from Basic through AIT to his various postings.
Links: